Mahi on the Maunga - Planting Days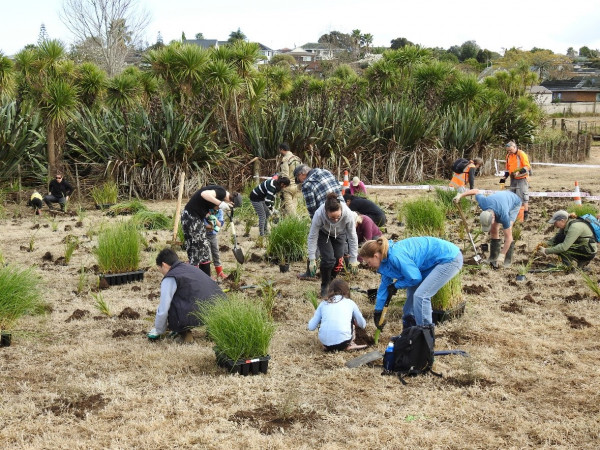 Nau mai, haere mai!
Join us for a planting session on the Maunga. Help to restore native vegetation and habitat for native wildlife, and to strengthen the mauri (life force) of these taonga tuku iho (treasures handed down).
Register
Numbers are limited so please register your interest by email to [email protected]
Event Information
Te Pane o Mataoho / Te Ara Pueru / Māngere Mountain
Saturday 12 June AND Saturday 21 August 2021
10am to 1pm
Meet at the playground up from the Māngere Memorial Hall
Ōhuiarangi / Pigeon Mountain
Saturday 26 June 2021
10am to 1pm
Meet at the Maunga carpark off Pigeon Mountain Road
Ōtāhuhu / Mt Richmond
Saturday 3 July 2021 AND Sunday 1 August
10am to 1pm
Meet at the Maunga carpark off Great South Road
Pukewīwī / Puketāpapa / Mt Roskill
Saturday 24 July, 2021
10am to 1pm
Meet at the cul-de-sac end of Roseman Avenue
What to bring
Bring your own spade and gardening gloves if you have them. Some spades will be provided, along with sunscreen, water, and light refreshments. Dress prepared for wet conditions and wear strong covered shoes or boots. Help fight against Kauri Dieback disease. Bring only clean footwear and equipment.
Contact us
If you have any questions about the events, please email us at [email protected]
Image: Tūpuna Maunga Authority planting day at Ōhuiarangi / Pigeon Mountain 2019